STORY HIGHLIGHTS
Aaron Carroll: Court gave Obama, Congress what they couldn't ask for: Mandate as tax
He says some may see Medicaid ruling as victory for states, but most will likely take money
U.S. lags developed nations in many areas on health care, Carroll says
Carroll: Upholding ACA is only a start; issue of quality of care and costs remains
Editor's note: Dr. Aaron E. Carroll is an associate professor and vice chair of health policy and outcomes research in the department of pediatrics at the Indiana University School of Medicine. He blogs about health policy at The Incidental Economist and tweets at @aaronecarroll.
(CNN) -- Chief Justice Roberts, in a move that likely surprised many, joined the four more liberal justices in declaring that the mandate could survive, but as a tax. (For those of you following along, I made that argument here at CNN.com a number of months ago.)
News: What the health care ruling means to you
In some ways, politically, this may have been what the president and Congress wanted, but couldn't get. They feared making the mandate a tax back when they were passing health care reform. That was because "tax" is a four-letter word in American discourse. So instead, they made it a penalty. But the court decided it was a tax anyway, meaning that Democrats got their desired outcome without having to make an undesirable argument.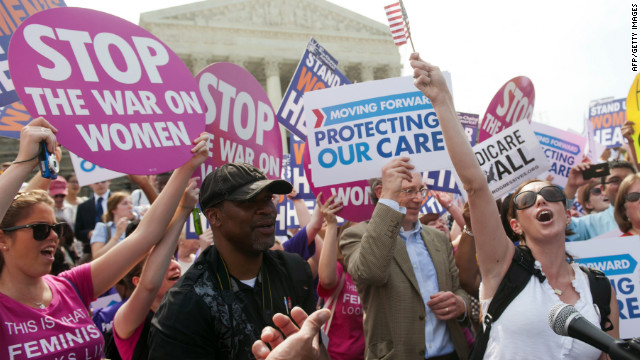 Supporters of the health care legislation celebrate after the Supreme Court upheld the constitutionality of the Patient Protection and Affordable Care Act in a 5-4 ruling Thursday, June 28.
Journalists and supporters and protesters of the health care law gather outside the Supreme Court after the justices ruled in favor of its constitutionality in a narrow decision.
Protesters against the health care law rally outside the Supreme Court before the justices issue their ruling Thursday.
Reporters and camera crews begin waiting early Thursday outside the Supreme Court in anticipation of the court's health care ruling.
President Barack Obama signs the health care legislation in a March 23, 2010, ceremony with Democrats in the White House East Room. The law, which critics dubbed Obamacare, is Obama's signature legislation.
The constitutionality of the 2,409-page act was challenged by 26 states. The most controversial aspect of the law -- the "individual mandate" -- would require individuals not covered by insurance via their employer or the government to purchase and maintain minimal health insurance or pay a penalty.
The Supreme Court held three days of politically charged hearings in March on the Affordable Care Act.
Opponents of Obama's health care legislation protest in front of the Supreme Court on March 28. Critics argued the law's requirement that most Americans have health insurance or pay a fine was an unconstitutional intrusion on individual freedom.
Advocates for universal, government-financed health care carry signs one month before the health care overhaul was signed into law.
Two years after Obama signed the health care legislation, the Supreme Court took up the historic test of whether it's constitutional.
The Rev. Patrick Mahoney leads demonstrators in prayer outside the Supreme Court on Monday, June 25, as they await the court's ruling.
The high court upheld the law's central provision -- a requirement that all people have health insurance. The decision will have an immediate and long-term impact on all Americans, both in how they get medicine and health care.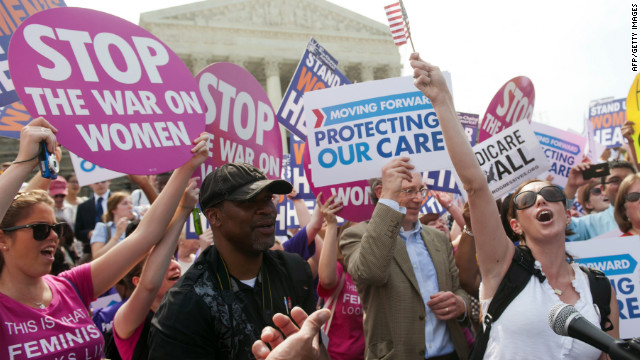 Photos: Health care and the high court
Since the mandate is constitutional under taxing power, the other arguments related to it went away. The court did not have to rule on the regulations, and that means the other parts of the ACA that deal with insurance and the exchanges were left untouched. The "doughnut hole" remains, the cost-control measures remain, and so does everything else.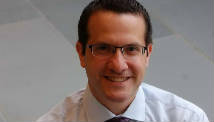 Aaron Carroll
The other notable news had to do with the Medicaid expansion. As part of insuring millions of Americans, the ACA declared that everyone in the US up to 133% of the poverty line, regardless of marital or parental status, would now qualify for Medicaid. This is an enormous increase in the Medicaid population, and is expected to cover about half of the newly insured in 2014.
Originally, the ACA stated that if states refused to comply with the expansion, they would lose all Medicaid funding, even that which they already had. Those fighting the expansion argued that was coercive. The Supreme Court partially agreed today. It ruled that the federal government can offer states money for the expansion. It can refuse them the extra money if they deny the expansion. But it can't take back the old funding if they don't comply.
News: Breaking down the court's decision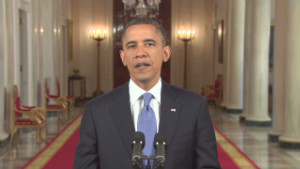 Obama: This is a victory for the people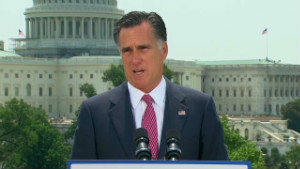 Romney: I'll do what justices didn't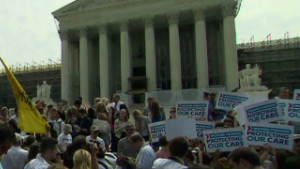 Ruling on individual mandate explained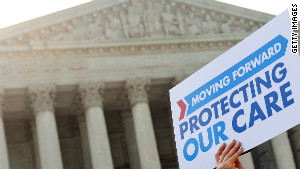 How will the court's ruling affect you?
Some will see this as a partial victory for the states. But I think few states in the end will opt not to take the money. The federal government is picking up the entire tab for the expansion for a number of years. It will be very hard for governors to turn to their constituents and explain that they are refusing free money from the feds to give them health care insurance.
News: What Justices wrote, how they voted
I'd caution you, however, to take all of this with some equanimity. Health care reform is far from over.
Regardless of your political persuasion, there are many reasons not to celebrate. The truth of the matter is that our health care system is still a mess. At last count, there were about 50 million Americans who lacked insurance for all of last year. More than 7 million of them are children. Millions more lacked insurance for part of the year. Millions more are underinsured, meaning that illness could still ruin them financially, if they can afford treatment at all. Yes, the ACA will reduce that number, but not to zero. More than 20 million Americans will likely remain uninsured.
Even if you have insurance, access is still terrible. Almost 20% of people in the United States report having to wait six days or more if they are sick. Fewer people in the United States think that their doctor spends enough time with than any comparable country. Fewer people think their doctor knows important information about them as well.
Our information systems are abysmal. As of last year, only one-third of physicians reported that they have a functioning electronic medical record system that met the criteria for a "basic" system.
The United States still has the highest infant mortality of any nation we'd want to compare ourselves to. If you think infant mortality is rigged, then you still have to acknowledge that we have the highest maternal mortality. That's right -- more mothers die in childbirth every year in the United States than any other comparable country. The mortality rates for a host of diseases are shockingly high.
We have fewer doctors per population than any other comparable country. We have fewer hospital beds per population than any other comparable country.
News: Ruling plays into campaign narrative for both sides?
I haven't even gotten to the cost yet.
We spent about $2.7 trillion on health care last year. That's almost 18% of GDP. That's more than $8,600 for every person in the United States. And since we know there are lots of people who get little to no care, that means that the rest of us are spending an insane amount. While it makes sense that we should spend more money than other countries, as we're richer than almost all of them, we're still spending way more than you'd expect given our "wealth".
It's likely that the Affordable Care Act will help with many of these problems. It won't, however, solve them entirely. In many ways, getting more people insurance was the easiest part of fixing the health care system. Getting costs down will be much harder. Improving quality even more so. But we have to do it.
It's time we got started.
News: Timeline of the health care law
Follow us on Twitter @CNNOpinion.
Join us on Facebook/CNNOpinion.
The opinions expressed in this commentary are solely those of Aaron Carroll.